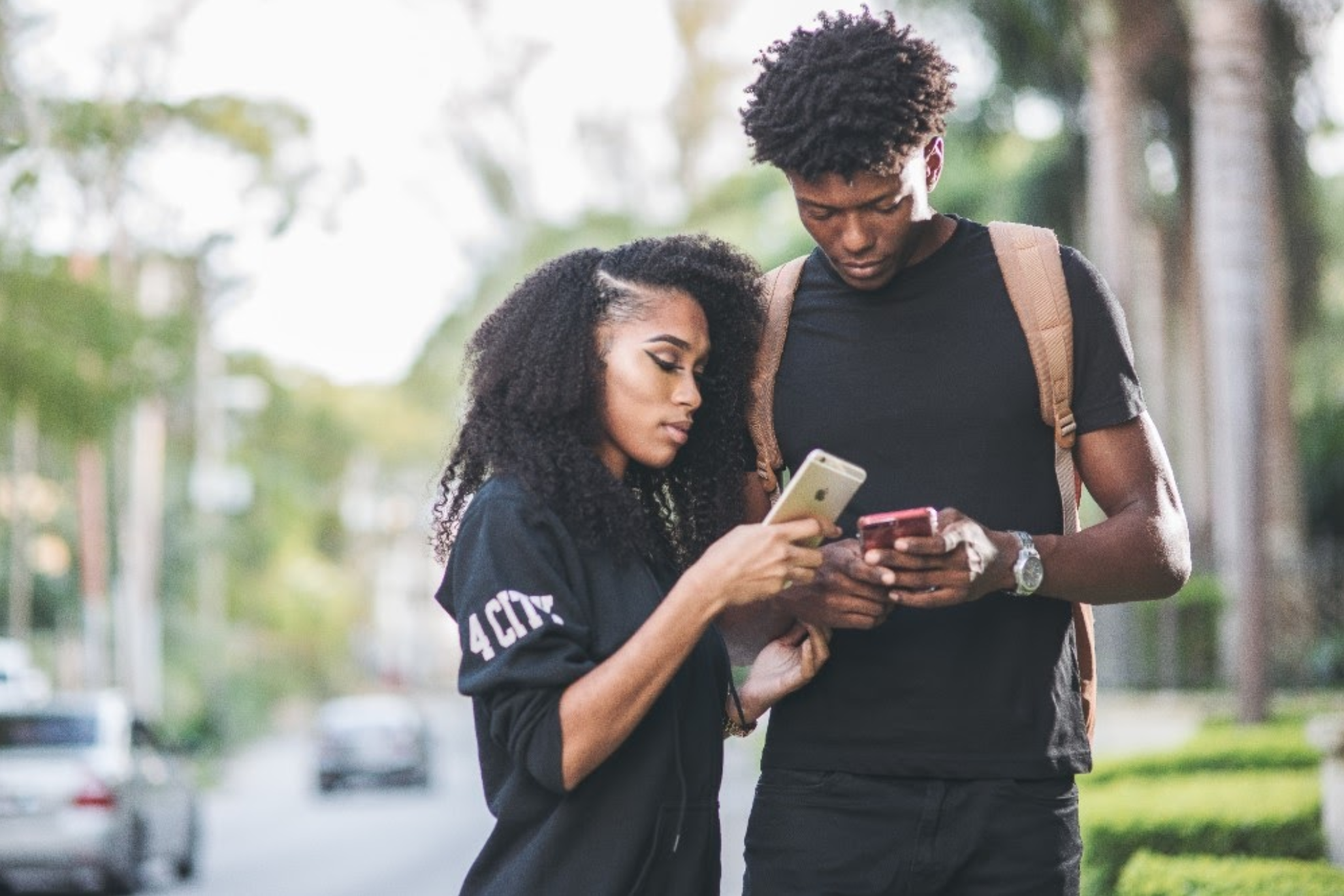 Text messaging for business is one way companies can add real value to the customer experience. Texting means you can communicate quickly, accurately and easily with customers, meeting them right where they are and where they would prefer to hear from you. The open rate for text messages is 98 percent, and 80 percent of consumers say speed, convenience, knowledgeable help and friendly service are what make CX great. Texting your customers is one of the best ways to achieve all of that.
If you're not sure where to begin with texting for business, there are a number of ways you can use text messaging to communicate and help craft an enjoyable customer experience. Here are a few:
1. Order updates
Use text messaging to communicate with your customers about their orders seamlessly and quickly. Get your order updates out to customers over SMS so they don't have to go searching in their inbox for a tracking number or status on an order they're expecting. Instead, try quick, easy communication that informs customers of critical information they want to know.
2. Tracking info
Eighty-five percent of people keep their phone at arms reach at all times, and 38 percent of millennials always have their phone with them. Wouldn't it be great to communicate tracking information for product purchases right where your customers are? Text messaging ups the convenience factor for tracking packages, especially because it means following the status of their purchase with a touch of a finger.
3. Booking requests
Consumers prefer texting when they book appointments. In fact, Roughly 60 percent of consumers say they'd prefer to book their hair care appointments over text, and 72 percent say they would prefer to book with a travel company that texted them about travel plans, updates and reminders. When travel bookings, hair care appointments, dentist appointments, restaurant reservations and other bookings can happen over SMS, there's no doubt that adds to a seamless CX.
4. Payment reminders
Text messages are a great way to get in touch with your customers to let them know about crucial information like payments and bills due. You can use texting to message all your customers who have unpaid invoices at one time or reminding them to pay. Since almost all text messages are read by the recipient, you can feel secure that your message will be read and information received. Plus, it's how people prefer to get their financial info: 60 percent of consumers say they'd switch to a company that texted to communicate about accounts, bills and payment reminders.
5. Surveys and feedback requests
Surveys and requests for feedback are great ways to engage customers and get their input at the same time. After all, you don't know much about your product or your customer service performance until you ask the people who are interacting with them. Text messages are a great tool to reach customers where it's most convenient and allow them to respond quickly and easily.
6. Customer service follow-ups
Following up on customer service interactions can make or break customer loyalty in many cases. If the interaction was positive then simply following up to say thank you and providing them an avenue to reach you if they have any other questions shows that your brand cares. If the interaction was at all negative, reaching out with a quick text afterward to thank the customer and provide an easy way of reaching you might soften frustration and reduce churn. Whenever possible, make sure you're following up with a thank you and a genuine added value, whether that's a special offer or some new features they might be interested in or simply welcoming them to text you with any issues they have in the future.
7. Offers, deals, content or exclusive codes
Text messaging is a great way to engage leads and customers. Sending offers, deals and exclusive promotional codes can enhance the customer relationship and could entice a lead to make a purchase. A quick deal that's only available for customers who receive your texts or a quick message about a birthday discount could remind customers how much they love your products. Over a third of consumers find it helpful to receive deals and promos via text — and why wouldn't they? Mobile purchasing is booming and on the rise. The volume of purchases through mobile phones is expected to increase four-fold in the next four years.
8. Purchase confirmations
Confirming a purchase via text is a great way to enhance the customer experience. After a purchase is made, customers are often expecting a confirmation, and traditionally this would come via email. But imagine shooting off a quick (automated) text just after a purchase is made to confirm that the order was received. In that case, the customer doesn't even need to open an app to get the peace of mind they're looking for — they can simply see the notification from your company pop up.
9. Appointment reminders
Appointment reminders are some of the best ways to communicate with customers via text. That's because more than three-quarters of consumers find texts reminding them about upcoming appointments helpful. If you're not using text messaging to remind customers of appointments, you may run the risk of missed appointments and lost business.
10. Learn more messages
How do you reach out to leads that want to learn more about your company? Email, right? Well, only 20 percent of emails are ever actually opened, which doesn't bode well for getting your leads to learn more about your products or brand. Text messaging, on the other hand, has an open rate of 98 percent, which means your audience is more likely to read your message. Plus, when the majority of adults have their phone near them most of the time, you're more likely to get the conversion you're looking for.
11. Personal follow-ups
Sometimes an automated purchase confirmation is enough, but personally thanking repeat customers or customers who have purchased large ticket items goes a long way. And a simple text could be enough to reinforce that your brand cares about their business. Personalized text followups can be used to nudge leads that are far down the funnel but just need a little encouragement to purchase. Again, a simple text to reach out and send a personal offer could go a long way.
Bottom line: There are so many ways you can use text messaging to your advantage. No matter what you're saying to your customers via text though, one of the most critical considerations is whether you're adding to the customer experience. If you're not enhancing the relationship that customer has with your brand — because you're sending too many messages or your messages are irrelevant — you're detracting from it.