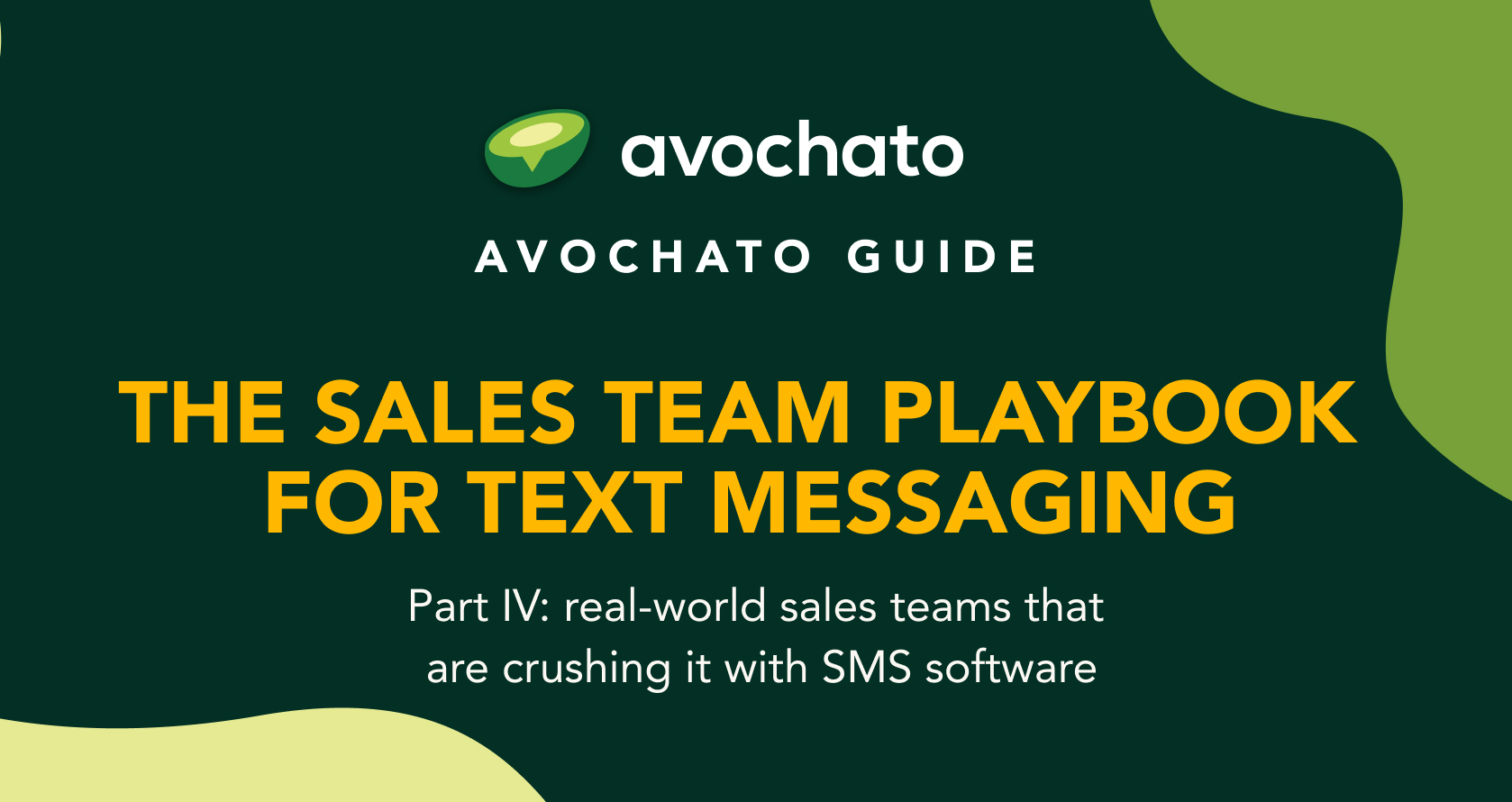 This post is a piece of our 4-part guide that covers:
Real-world sales teams that are crushing it with SMS software
Today, we'll share real examples of sales teams that are taking full advantage of business SMS.
Real-world sales teams that are crushing it with SMS software
Twiddy lifts conversions by 40 percent
For Twiddy and Company, the leading vacation rental company in the Outer Banks of North Carolina, their guests are like family. And when you want to tell a family member about an upcoming vacation, you don't send an email that might get buried between newsletters and work updates. When Twiddy wants to reach their guests, they send them a text.
Texting means their sales team can have one-on-one conversations with potential and current guests, a strategy that drives more conversions.
The company saw at least a 40 percent lift in conversion just using texting as a channel.
Twiddy also implemented a "click to text" widget on their website, which drove massive conversion for prospective guests who wanted to learn more about the rental process.
As Twiddy grows its operations and moves to larger platforms such as Salesforce, they continue to leverage text messaging by using a robust Salesforce integration. The integration lets them seamlessly send text messages through Salesforce, and log the activities automatically.
whLaw sees 40x increase in ROI
For whLaw, a leading law firm in Arkansas, client satisfaction is a top priority as the firm continuously scales. In order for a law firm to convert a lead into a client, a great first impression and a level of trust needs to be quickly established to stay competitive. wh Law knew they needed to be able to separate themselves from their competitors and realized SMS was the quickest and most immediate way to connect with a potential client.
According to CEO Brandon Haubert, "a lack of communication between firm and client is the biggest pain point for many law firms. We knew that if we wanted to really set ourselves apart, opening up a line of communication through texting was the way to do it. The thing about calls is that you can't automate them, and emails can't compete with how immediate a text message is. We tried chatbots, but our prospects were turned off...With texting, we can automate many different processes we currently have in place, enabling us to quickly engage with a potential client."
Looking to increase their close rate, whLaw sought a solution that was easy to use, yet robust enough to integrate with their current systems and their system of record, Salesforce. A texting platform that would keep up with the firm's exponential growth was key.
In wh Law's first year of using live person texting, they saw a 40x return on investment, leading to six figures of new added revenue.
Third-party sales company converts leads at scale
One of Austin's top third-party sales companies uses text messaging to help one of their largest clients—a company in the gig economy space—nurture and convert inbound leads. They currently have a team of over 100 sales reps interacting with hundreds of leads a day over SMS.
Before they started using text messaging software, the team was reaching out to leads via phone or texting them individually, but both options were very hard to scale. Implementing a business SMS solution was the perfect way to ensure that all leads were contacted in a timely manner—and that the messages were actually being read and replied to.
The team started to use an SMS software that was clean rather than clunky and intuitive rather than confusing. They began to use routing rules to help them get incoming messages assigned to available agents, so people didn't have to wait for one specific individual to respond.
Critically, they found a text messaging software that integrated with Salesforce, a tool the team of sales reps uses all day, every day. They have been able to do everything from one single Salesforce screen, from checking info on leads to sending and receiving texts from prospects.
Plus, all messaging activity syncs automatically to Salesforce, so it's easy for managers to track and monitor all interactions. They can easily view their SMS data in Salesforce dashboards for premium visualization.
Finally, the team leverages SMS automation to send texts to leads based on certain criteria. The second a new lead is created in Salesforce, for example, an automated text message goes out to get the conversation started. If a lead hasn't interacted in a few days, another message goes out to keep them warm.
The speed to first engagement and regular check-ins are crucial to get sales closed faster, and they don't require any manual effort from the team.
Since implementing SMS software, the team has noticed a huge improvement in efficiency, since text messaging makes it possible for one single rep to manage multiple conversations at once.
Now, they can scale communications without necessarily growing the sales team since lead volumes go up and down from month to month. Even with large lead influxes, the sales team can still text every single lead with the same number of sales reps.