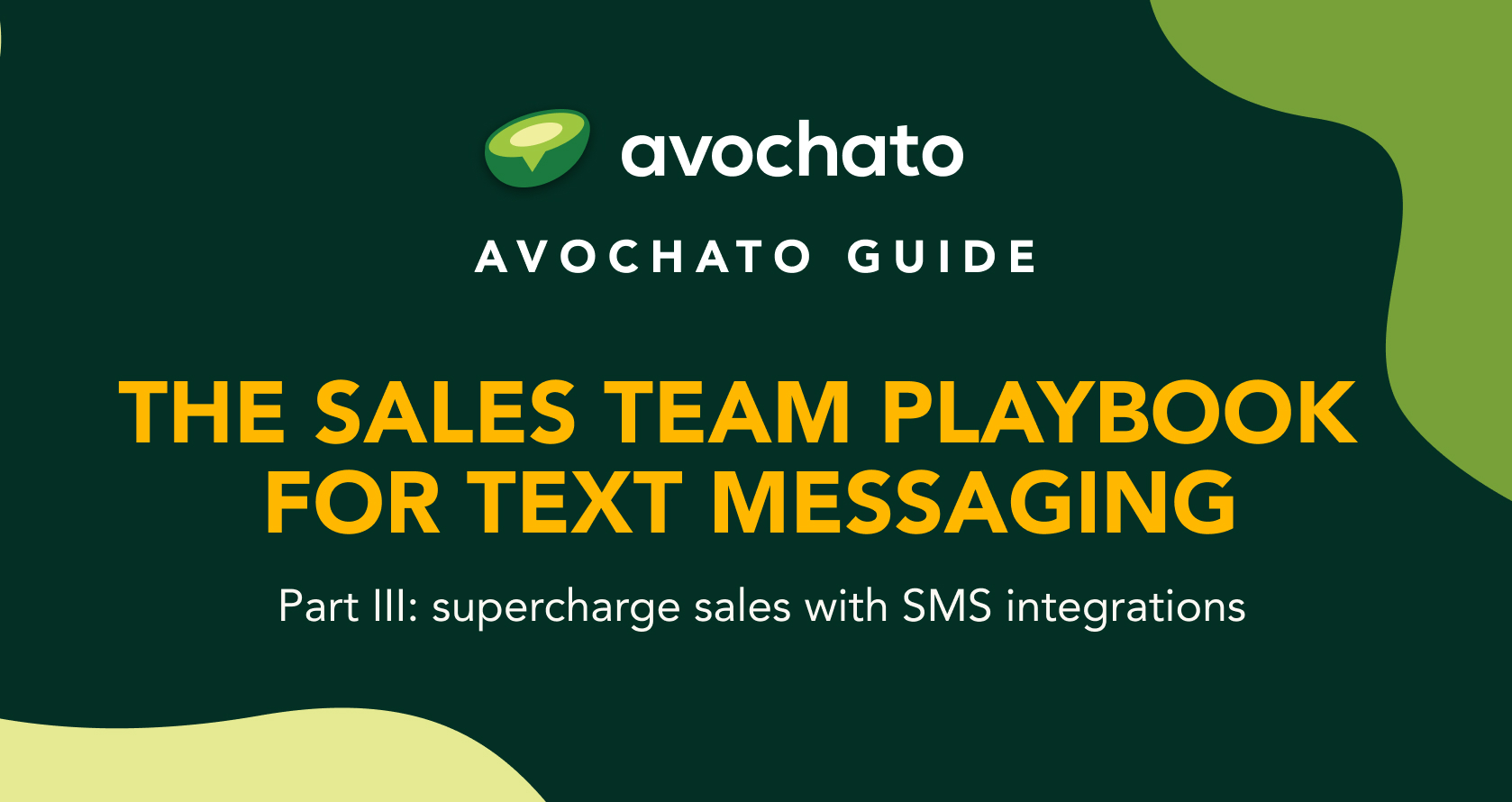 This post is a piece of our 4-part guide that covers:
Supercharging sales with SMS integrations
Real-world sales teams that are crushing it with SMS software
Today, we'll talk about useful SMS integrations that make texting even more powerful.
Supercharge sales with SMS integrations
We've already established what including text messaging in your sales process can do for your customer and for your bottom line. But an SMS software that's simple to set up and intuitive to use should also come with integrations that can power your sales behind the scenes.
Integrations are the key to making sure your text messages are centralized within your business and work well for your team. The idea isn't just to add yet another platform to your list of siloed software that you use to do business. The idea is to integrate a platform, to fit it in like the missing puzzle piece that can help you step up your game.
Salesforce integration
One of the most powerful ways to give your SMS software strength is to connect it with your CMS. The most intuitive text messaging platforms for sales teams will come with a deep integration with Salesforce that is beneficial in a number of ways. First, this connection has the potential to sync data between your SMS platform and Salesforce. With a high quality integration, your SMS software will automatically update contact information and other customer data right in Salesforce without you having to do a thing.
The right integration will also automatically log your text messages as activity on the SFDC object. This way, you can capture the history of every customer touchpoint throughout their lifecycle without missing a beat.
All that is necessary, but a truly well-developed integration will even let your team send texts directly from the SFDC interface. A great SMS software like Avochato should do all this for you, so you can make the sales process easier for your team without you having to lift a finger.
Slack
Integrations should go beyond Salesforce and include the tools your team uses every day to get business done. That's why you should consider text messaging software that integrates with other platforms like Slack. A robust Slack integration will allow your team to send texts right from within the Slack platform.
Zapier
Depending on your industry, there are a variety of different tools your team uses to get business done on a daily basis. That's why an integration with Zapier, which connects your platforms seamlessly with one another, should be an essential integration that's included with your SMS software.
There are lots of ways Zapier integrations can help enable sales. For example, Avochato, a text messaging platform built for business, can integrate with Shopify via Zapier. This small integration has a huge impact, enabling you to follow up with reminder text messages to your prospects and customers when they abandon their shopping carts.