In this tutorial, we'll walk through how to create a simple drip campaign. If you'd like to have campaigns enabled, please reach out to your Avochato sales representative today.
Let's start with the intended behavior: when a new customer signs up for your platform, you'd like to send them an initial message that says "Welcome to our platform!" This is a good way to help customers understand that they'll receive texts from your company.
The next day, maybe you'd like to send a more personalized note from one of your agents to make yourself available for questions. This might say, "This is Alex at Avochato, please feel free to text me if you have any questions."
You can set up this campaign quickly and easily by going to Avochato's new "Campaigns" tab, and creating a new campaign.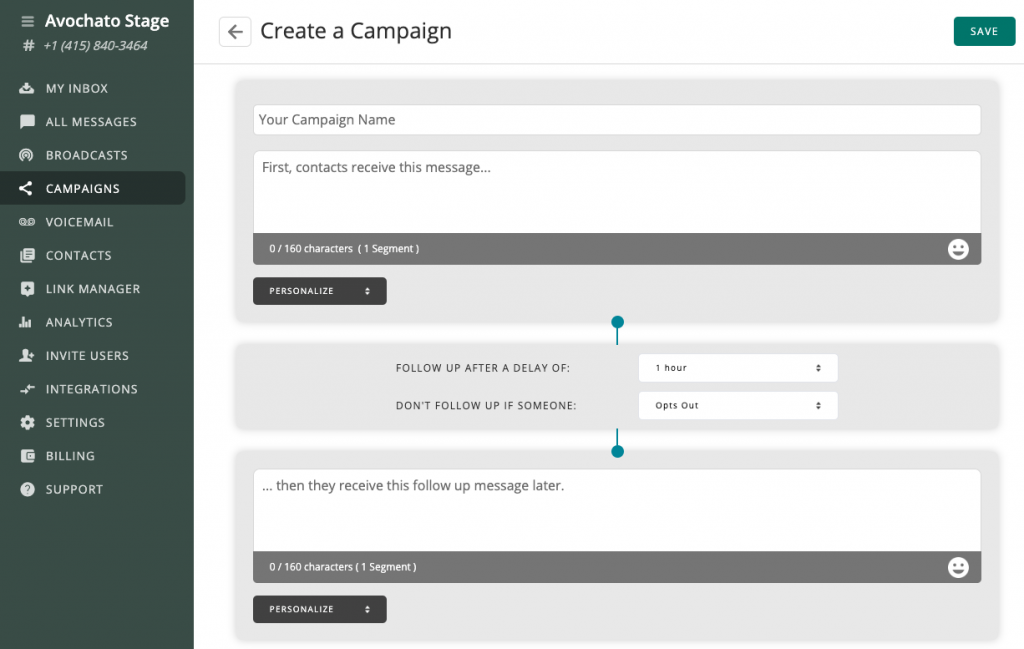 We'll reference the name for the campaign later when you start sending it. We'll call this campaign "intro" and type in the message that we mentioned previously. For the follow-up message, you can easily personalize your messages to include the name of the agent who will be chatting with this customer by using the variable "Owner Name."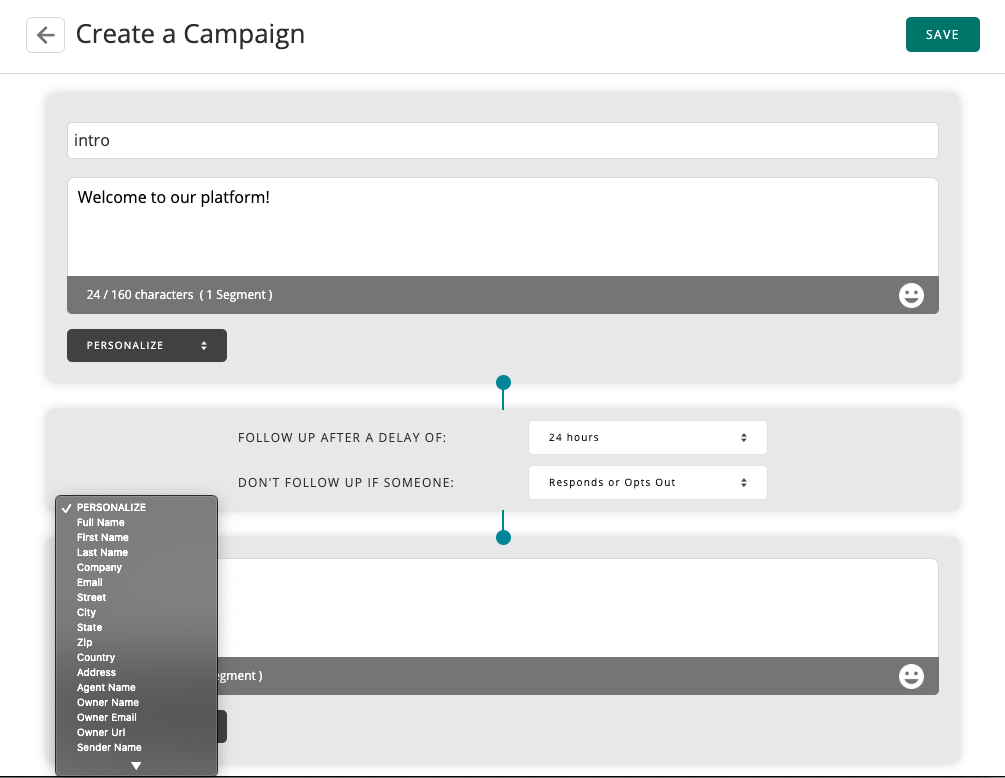 Additionally, you can configure the follow up message to be scheduled 24 hours after the initial message, as described before. However, if the customer responds with a question between then, we'll cancel the follow up automatically. This helps ensure that all messages to the customer are timely and relevant.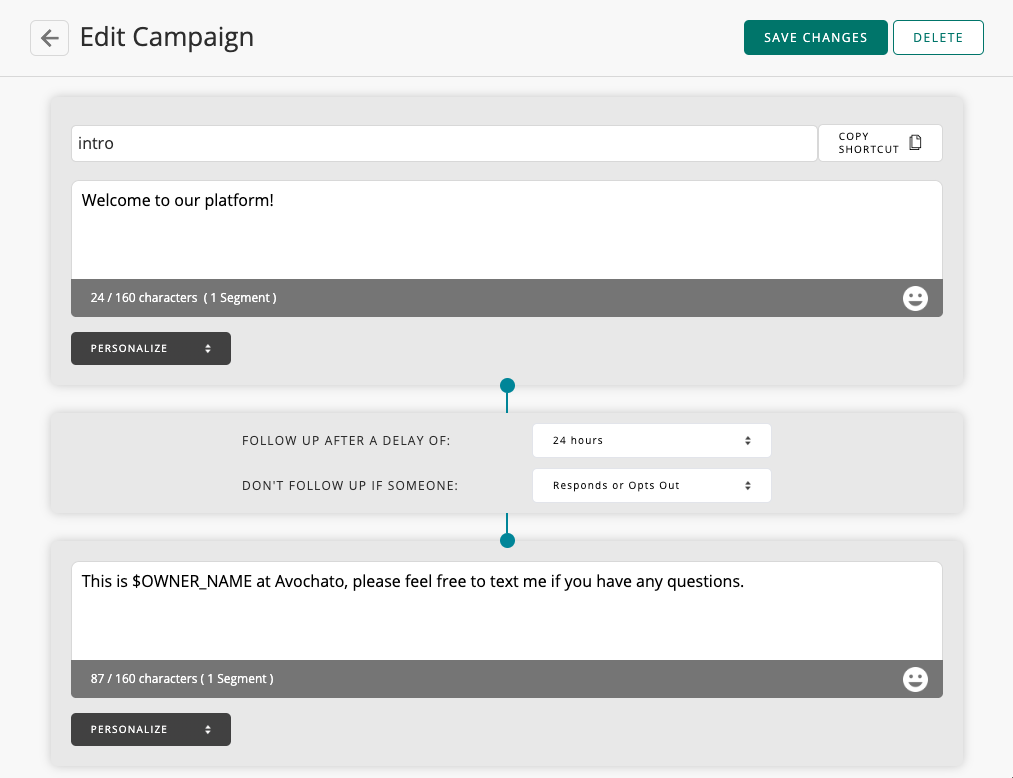 Once the campaign has been saved, you can easily copy the automatically generated shortcut ($campaign_intro) and start sending it.

Just like a template or a variable, whenever you send $campaign_intro from Avochato, the first message will be sent and the follow up message will be scheduled automatically.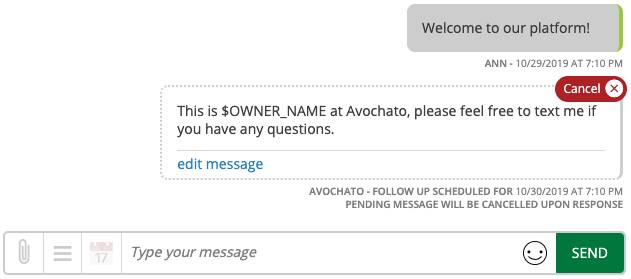 For example, you might incorporate this campaign into your company's auto-response, so that people who text in for the first time are automatically enrolled. Alternatively, if you already have a list of users who need to be contacted, you could send a campaign through a broadcast message and initiate the campaign that way. Check out more ways to send a campaign here.
If you're using campaigns to contact customers automatically, we highly recommend that you enable Avochato's office hours in order to ensure that you're only chatting at times that are convenient for your customer and for your team. Make sure that you have enabled the setting to keep campaigns within office hours from your Conversation Management page.

If you have a question or an interesting use case for campaigns, reach out and let us know!