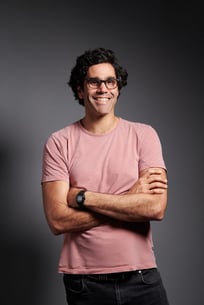 This week we had a big addition to the team as former Yelp SVP of Engineering Michael Stoppelman joined our board of directors!
Michael was an early investor in Avochato so he's very familiar with our mission and our culture, but he's taken an additional step and his expertise will help our expansion as we triple our engineering team over the next year.
"Avochato was created to modernize the way companies communicate with their customers," said Alex De Simone, CEO and co-founder of Avochato. "With Michael joining the board, Avochato gains a trusted partner with a wealth of experience building winning engineering organizations. His expertise will help us expand our engineering team and accelerate our product roadmap to continue delivering the highest-rated messaging platform for our customers."
Michael is an experienced leader with a history of recruiting engineering teams for top tech companies such as Yelp and Google. His rapid ascension in the technology industry began as a software engineering tech lead at Google. In 2007 he joined Yelp, starting there as a software engineer. His career grew through successive leadership positions over the next decade culminating in his promotion to SVP of Engineering. His major accomplishment was scaling the team from 30 to over 500 engineers.
He is joining us at a vital moment, as we build out our product offerings for our growing enterprise customer base.
"The future of all communications with customers at enterprises large and small will be via messages and Avochato is leading the way," said Michael Stoppelman. "I'm thrilled to be part of the journey as the company continues to exceed its milestones."