Happy Monday! We're adding a new feature to make it easier for Avochato users to find the conversations that are assigned to them.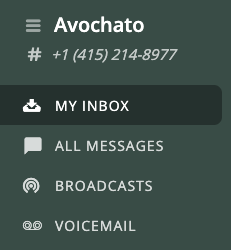 Now, when you click on "My Inbox," you'll be taken directly to conversations that are assigned to you. The conversations will be sorted by the longest wait time, and filtered by unaddressed only.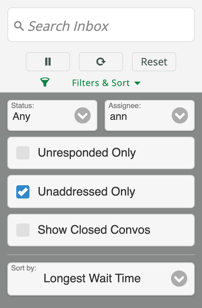 In the "My Inbox" tab, you will still have access to all of the same sorting and filtering options that you can find in the current Messages tab.
Additionally, the "All Messages" tab will preserve the same default behavior: it shows messages sorted by most recent activity.
As always, if you have any feedback, please feel free to reach out to the Avochato Team.