If you're sending photos and videos over Avochato, we've got a fun new feature for your work flow. Now you can copy and paste images directly into an Avochato conversation.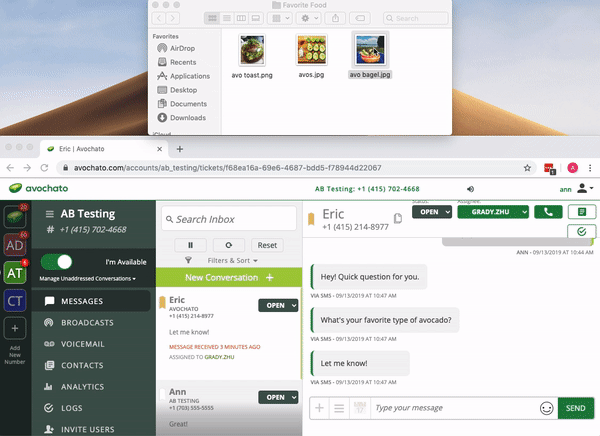 We recommend sending attachments that are of type .jpg, .png, or .gif. Keep in mind that MMS messages are subject to carrier availability and other limitations.
Have a fun idea for a feature? Send us a text and let us know. Happy chatting!