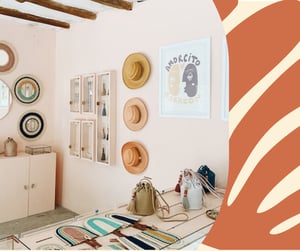 Text messaging is the method most customers prefer. In fact, 9 out of 10 consumers admit that they want businesses to communicate with them via text message.
That probably includes your retail business.

There are a number of benefits text messaging can have for retail. Not only is it likely your customers' communication method of choice, it's also a fast, reliable, loyalty-building channel. If you need more proof, imagine this: 50 percent of the top 1,000 digital retailers already use SMS to communicate with their customers. So why shouldn't you?

Here are some of the ways retailers can make the most of text messaging:
To bring in new customers
Attracting the attention of potential customers means getting in touch with them in the first place. One of the best ways to do this for a retail business is to use a method of contact they'll actually read.
That puts text messaging at a distinct advantage over email and other forms of marketing. Text messages have a 98 percent read rate while emails are only read 20 percent of the time. Texting customers means increasing your chances your message is read and keeping up engagement as much as possible.
SMS marketing has a 14 percent conversion rate, compared to email's conversion rate, which is less than 4 percent. Even compared to online ads, SMS campaigns convert better, on average. Facebook ads convert at an average rate of 10 percent, and Google ads convert at only 3 percent.

So what does that mean for you? A retail business that texts its audience has a better chance of converting them to customers.

To begin, you'll want your audience to opt into your text message communications, of course. There are a number of effective ways to make that happen. One of the best ways is to use an incentive through a special offer or promotion for opting in. This gets your contact through the door and gives them something valuable in return.
You can advertise your promotion on your website, via email, or with an ad. Whichever method you choose, be sure to include a keyword that your audience can text to you when they opt in so you can track the campaign and automatically add them to your SMS comms. (Take a look at this text messaging playbook for marketers part I and part II for some examples of how to do this effectively.)

Another strategy that works well for retailers is to ask customers to join your text messaging list by giving them an option to provide their phone number and opt in right at checkout.
This is a great strategy for companies looking to engage existing customers, and sending existing customers special promotions can engage them even further. It can work both online and in-store, as long as you promise them promotions and special offers in return (and deliver on those promises!).

If you're going this route, you are providing an option for the customer to reach out to you via text first. Then, you should always follow up with an opt-in message to get their explicit consent. This message can take a conversational tone, but you must achieve explicit permission before you can continue the conversation.
To keep existing customers
SMS can help you build loyalty with your customers by keeping in touch with them and not letting them forget about your brand. More importantly, though, text messaging provides a way for you to reward your customers for staying loyal through exclusive deals and promotions offered through text messaging.
Because sending a text message is one of the best ways to reach out to customers with the highest read and response rate, your promotion is more likely to reach them and bring in repeat business.

When your team works with the right text messaging software, customer questions can be answered quickly and efficiently when they reach out to you. Set up a shared inbox to respond to text messages from customers looking to know small details like your hours or whether you have certain items in stock.

Personalize your text messages with customizable text message blasts. Whether you want to announce your grand opening or market the latest discount, use text messaging to reach more people and get a better rate of engagement.
You can use their name and any other personal information you've collected through your SMS software to really enhance the experience and make each customer feel important.

Text messages are a great way to encourage customers throughout the journey, from signing up for your SMS communications to monthly in-store or online purchases that increase their value over time.
Marketing with SMS is all about targeting the right audience, using personalization, time-sensitive promotions, and strong calls to action. Retailers that do all of those things well can increase their conversion rate to 23 percent.
To manage internal operations
Text messaging isn't just helpful for sales and marketing. It is also a great organizational tool behind the scenes with the right text messaging software. When it comes to managing shift workers and setting schedules or appointments, text messages can be a retailer's best friend.
Maybe your team needs help occasionally remembering when their shifts are, or you're struggling with no-shows at work. Text messaging can help you remind employees when their shifts are quickly and easily and without missing anyone.

Unlike email, which can often go unread, or phone calls, which get missed and mean lots more time on the phone for you or your shift manager, text messaging helps improve the speed and directness of the scheduling process.
It eliminates the frustrations that arise from poor communication. It also gives your employees a quick and easy way to reach out to you if they have questions about their shift or work.


Here are some more articles we think you'll like:

How SMS can make shift management easier

Here's why everyone is adopting business text messaging software

15 SMS marketing use cases

The Marketing Playbook for Text Messaging (Part I)