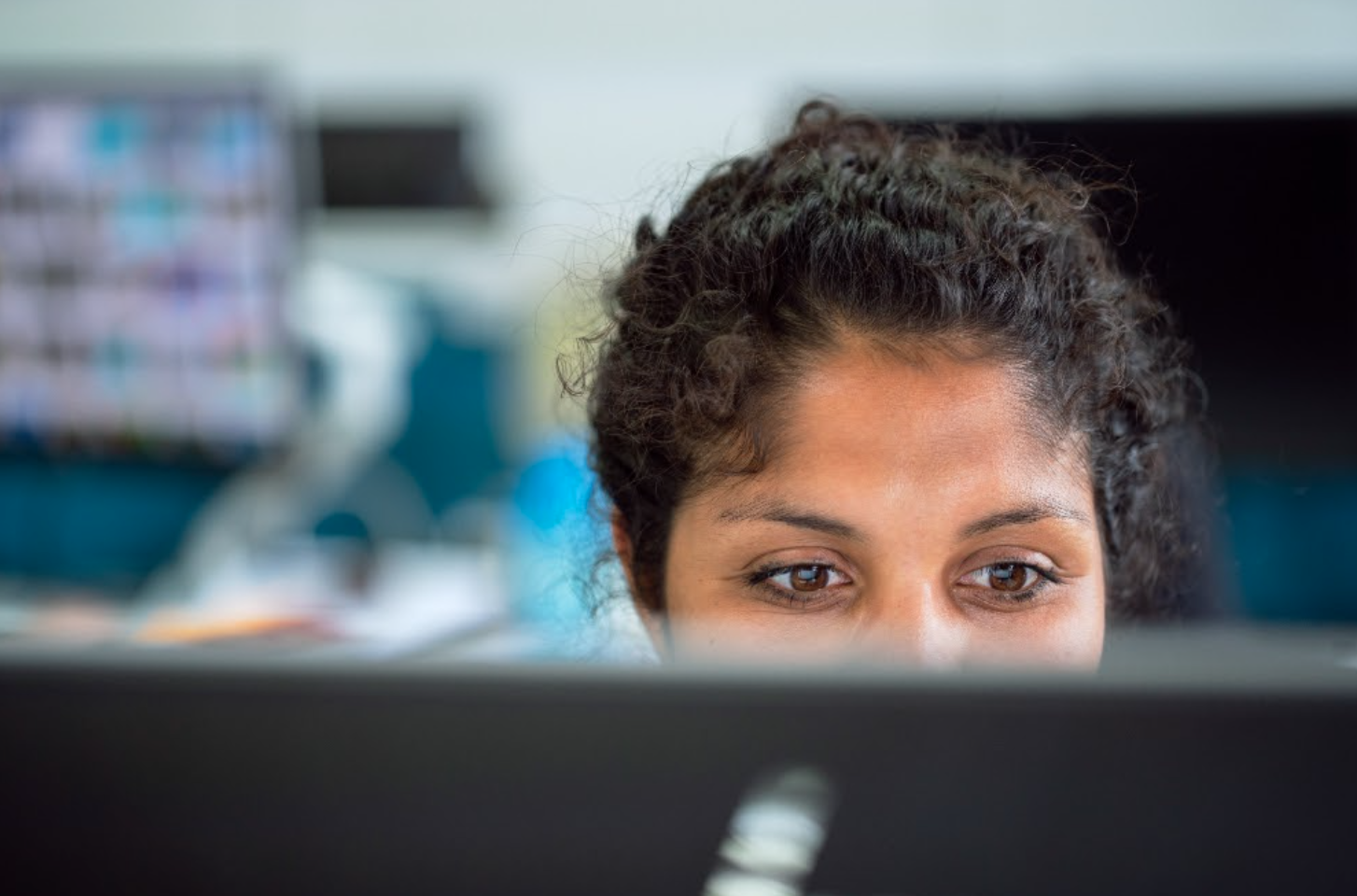 Texting is quickly becoming the consumer's communication method of choice, beating out email and phone calls. In fact, more than four out of five consumers say they'd actually prefer your business to text them.
With consumer expectations high for texts, the temptation to jump into a business text messaging app without knowing much about its features and benefits is understandable. But before you do, it's essential that you know a few of the can't-live-without features every texting software worth its salt should have.
Here are the features your business text messaging app has to include:
Shared inbox
The business text messaging app you choose for your team should have a shared inbox. A shared inbox allows messages that come in to be routed directly to the contact at your company that can help the most, and in real time. With the right software, you can use skill tags to easily route cases to members of your team who have the most experience in a particular subject.
Live chat
Business text messaging software that's built to make your customer comms stronger will have a live chat feature. Live chat allows customers to reach your customer service team without having to wait on hold for a representative, saving them time and saving you valuable resources. It also lets customers ask purchase-related questions in real-time. Help from your live chat is often the incentive a customer needs to make that purchase, and combining live chat with SMS means any conversations that start on your website can easily transition to SMS after the customer leaves the site.
One-to-many texts
Your business text messaging app should allow you to send personalized, targeted texts to your entire audience, or any designated segmentation, at one time. With the right software, your team could ideally maintain multiple two-way conversations at one time, informing customers about updates, alerts, promotions, and campaigns, and allowing them to text back if they have questions.
One-to-one texts
Real-time, two-way conversations are part of what make text messaging the communication mode of choice for customers. A great business texting app will let you have conversations with customers that they actually enjoy by actively listening and responding with pleasant, relevant and helpful information — and do it all from one centralized platform or within an integrated app.
Integration with CRM platform
Of course, integrating your business text messaging app with the apps you use to manage customer relationships is a must. Texting is one of many ways you reach out to your customers and one of the ways they should be reaching out to you. You already track all other touchpoints in a CRM like Salesforce, so why should your texting touchpoints be any different? Look for a business text messaging platform with native Salesforce integration, which lets you manage messages and data right inside your CRM interface.
Integration with internal platforms
Your business text messaging app should integrate with the apps your team uses everyday, like Slack or Microsoft Teams. Integrations like these allow your team to send and receive messages with customers right in their Slack or Teams interfaces, making communication seamless and truly real time. It also increases efficiency, letting your business communicate with customers in the convenient and quick way they're looking for.
Phone calls
Although 89 percent of consumers say they prefer texting with businesses over any other mode of communication, an omni-channel approach is always best. Customers need to be able to reach you in whichever way they want, whether it's via text, live chat, phone or email. For a seamless customer experience, you want your business text messaging software to include phone calling capabilities. That way, you can use the same number and dashboard to call your customers, keeping things simple for your team and seamless for your customers.
Drip campaigns
For marketers, drip campaigns aren't anything new. However, SMS drip campaigns offer so much more opportunity than traditional email drip campaigns. The open rate for text messages is 98 percent — five times more than the open rate for email. And it's obvious why text drip campaigns have the potential for so much more success. An effective business text messaging app should include drip campaign capabilities so you can easily automate a series of messages to customers so move them down the funnel, just as you would with email.
Tags
Automated tags can help you create segmentations for your audiences. Look for a text messaging system that allows you to tag customers and conversations so you can better understand your customers and segment them. Tags and segmentations help you deliver targeted, relevant messages to particular groups instead of spamming.
Keyword automation
A high quality business text messaging app will provide you with the tools to automate your responses to customer texts with keyword recognition. Automation like this is necessary to keep your team from wasting time on simple questions so they can work towards improving the customer experience in every other way. You can even launch entire campaigns in response to keywords.
MMS
Multimedia content such as video, images, and links can be sent via text messages through MMS. When selecting a business text messaging app, it's important that it include MMS capabilities, especially if you plan to do broadcast messaging or other marketing campaigns on top of one-to-one conversations with customers. MMS ensures any images and multimedia content you send show up right in the chat rather than as a link. This type of text messaging can see an engagement rate that's up to 20 percent higher than regular SMS — a good stat to keep in mind for marketers.
Mobile app
If you want your team to be able to take their messages on the go with them — and truly let their conversations be real time — then choose a business text messaging software that includes a mobile app. A mobile-friendly business text messaging app will allow your team to send and receive messages quickly, anytime and anywhere, all from their phone and without revealing their personal phone number.
Ready to learn more about a top-tier business text messaging app?
Text us at (415) 214-8977 or take a look at the features that make Avochato a top text messaging solution for businesses like yours.