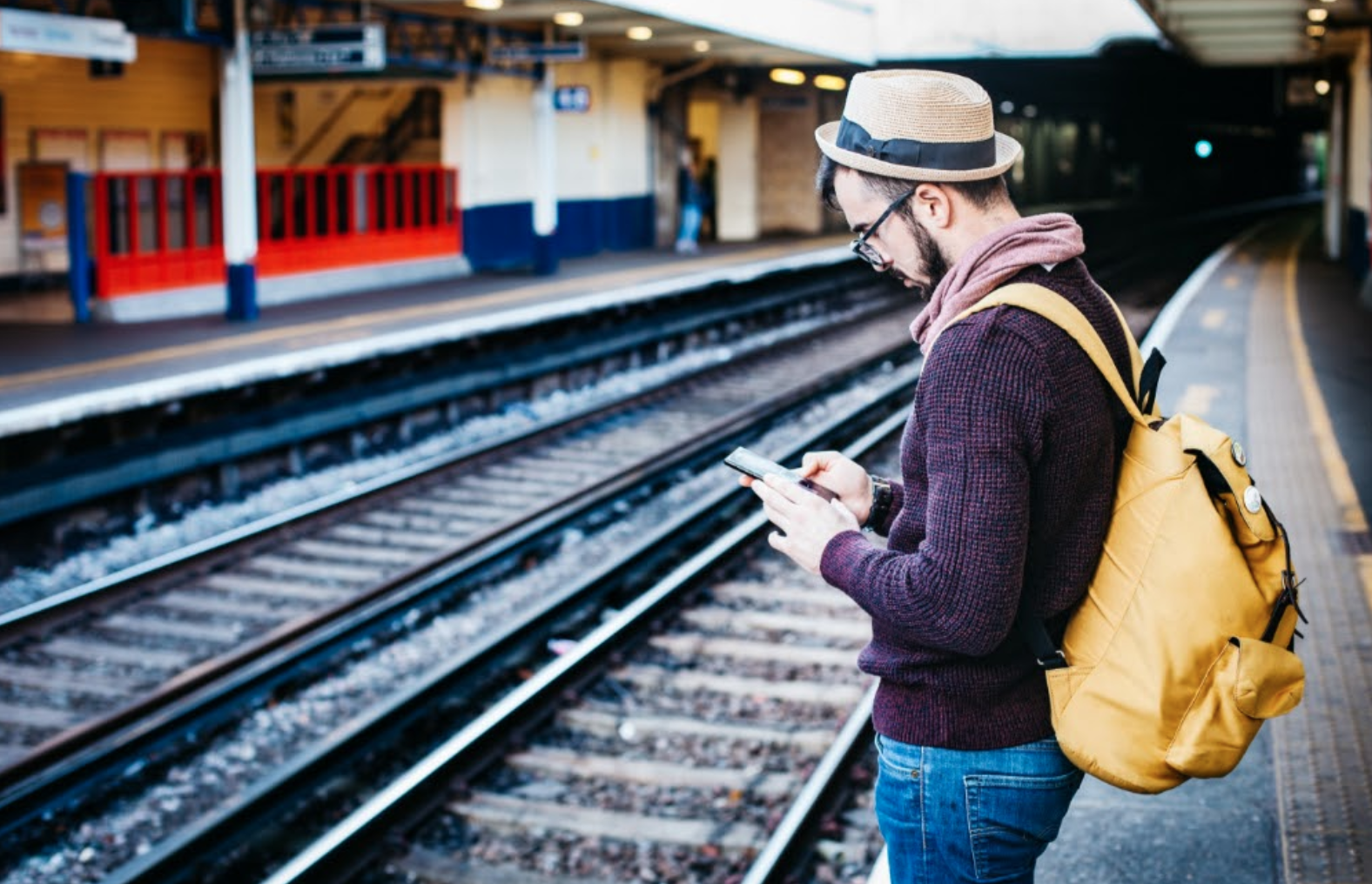 If you were waiting for the right time to finally start texting your customers, 2021 is that time.
Business SMS has been growing in the last few years, and the pandemic really sped up that growth. During 2020, 48.7 million consumers opted into receiving texts from businesses, and businesses sent a total of 2.7 trillion texts, 10 percent more than the previous year.
Despite these numbers, business adoption is seriously lagging behind customer expectations. In fact, 85 percent of consumers say they don't want you to call or email them — they want you to text them. The proof is in the pudding: SMS has a near perfect (98 percent) open rate, and 90 percent of all texts are opened within the first three minutes. Texts also have a 295 percent higher response rate than phone calls. And, customers who are texted convert at a 40 percent higher rate than those who aren't.
Adding SMS to your suite of customer experience tools gives you benefits you may not have thought possible. So, if you're not texting your customers, it might be time to start, and if you already are, kudos. Either way, you need to be up on business SMS trends so you can stay ahead of the game.
That's why we've uncovered which text messaging trends for business are looking like they'll dominate the space in 2021.
Here they are:
1. SMS beats OTT
OTT (over-the-top) messaging services — like Messenger and WhatsApp — are undeniably popular with consumers, and they did continue to grow in popularity during 2020. However, when it comes to business messaging, 98 percent of all messages sent to customers were SMS, not OTT, which speaks volumes about the trend away from OTT and toward SMS. Why does this trend matter? SMS is easier, more private and offers more consistency than OTT messaging, which doesn't always support the messages businesses want to send their customers.
2. SMS for B2B
B2B texting has traditionally been the snail in the race, with businesses purporting that SMS doesn't work for B2B customers.
Whether that was ever true is irrelevant. What matters is that today, 61 percent of people say they want businesses to text them while they're at work. And we already know that nine out of 10 texts are read in the first three minutes. You do the math. Americans check their phones 96 times a day on average. And two thirds of Americans check their phones 160 times a day. Surely, some of those checks happen during business hours — when business is on their minds and they may be interested in hearing about how your product could help make their lives easier.
3. Live chat
79 percent of consumers prefer live chat since it offers an immediate response, and 63 percent of people who use live chat on a website say they're likely to return that site again in the future. Ensuring that you have a live chat or chatbot feature on your website will be essential in 2021. For customer support, live chat is an option for customers to reach you without waiting on hold or waiting 24 hours for an email response. The immediacy and ease of use are what make live chat your support team's best friend.
But live chat doesn't just enable customer support. It's a business driver for marketing and sales, too. With live chat that's integrated with SMS, conversations that begin on your website can be passed off to sales and continued offline. For example, a prospect who reaches out through live chat to ask for a quote can be put in touch with the perfect sales rep, who can provide all the information they need through text message.
For marketing, a live chat feature can help the customer experience run absolutely seamlessly. With live chat, customers can ask questions related to their purchases in real time, taking away barriers to purchase and clearing the path for a smooth purchasing process.
4. Inbound communication
Inbound marketing was the focus for roughly 74 percent of marketing teams at businesses globally in 2020. More and more, customers are actively searching for solutions to their own problems, and inbound marketing will be one of the biggest business SMS trends of 2021 because of it. When a customer or prospect reaches out to your company via email or fills out a form or watches a gated video on your landing page, it's up to you to follow up in a way that enhances that relationship and doesn't scare them away.
Texting leads after initial contact has already been made has been shown to increase conversion rates by 100 percent. These text-based follow-ups are perfectly suited to inbound marketing, which allows the customer to break the barrier of familiarity first and allows your team (with the right permissions, of course) to simply continue the conversation.
5. Operations and logistics
SMS isn't just for marketing, sales and customer service. More and more, businesses are relying on SMS to streamline internal processes. In 2021, we're likely going to see more text messages being used to communicate with dispatched staff, for example — to make it easier for operations teams to easily contact truck drivers, couriers and other mobile workers wherever they are, at scale. SMS will also grow for other internal areas like recruiting, as pre-screening candidates and scheduling interviews are much faster when the conversation between recruiter and job applicant happens in real-time over text messages.
6. Platform integration
In 2021, there won't be much leeway for software that doesn't integrate with other software. Businesses and teams will lack the patience to deal with solutions that are too clunky or make their lives more difficult rather than easier. For SMS, integration with everyday apps like Salesforce, Microsoft Teams and Slack will be absolutely critical.
CRM integration matters because your teams need a way to track and log message data right into Salesforce in real time and without having to switch between screens. You can track each and every customer touchpoint — complete with custom fields, contact data and transcripts — all from one place without leaving the Salesforce instance. Integration of this kind also helps automate messages based on customized segmentations — an important time-saving and relationship-building tool for growing teams.
Integrations with apps like Slack and Teams give your marketing, sales and support staff the gift of simplicity while still adding to the customer experience. If your team doesn't have to go back and forth between apps in order to send or receive texts, they can manage texts with customers faster and with more efficiency, both of which will be critical to standing out from the crowd in 2021.
7. eCommerce
Mobile eCommerce is expected to make up 79 percent of total eCommerce this year, putting the phone and text messaging at the forefront of reaching customers where they are. Using text messages to remind customers about abandoned shopping carts is one tried and true way to go, especially when you can be almost guaranteed that your customers will read that message within three minutes.
8. Better conversations
Consumers are looking for two things in particular when they interact with your brand in 2021. First, customers today are looking for a personal connection with brands — at least 64 percent say they are. Second, 82 percent say they want an "immediate" response when they have a question. Quick responses and a personal touch — these are two traits that will define conversational marketing in 2021.
SMS covers both bases, of course, offering fast response times and conversational, personalized conversations between business and customer. The informality and speed of texting sets this channel apart from slow, formal emails and on-the-spot phone calls (which 75 percent of millennials now deem "too time consuming").
So there you have it, some of the biggest business SMS trends to watch for in 2021.
We'll be keeping our eye on these trends as the year progresses, and you should too. In the meantime, learn more about the benefits of business to customer text messaging:
Or, get started with a free trial to get your SMS strategy up to date now.