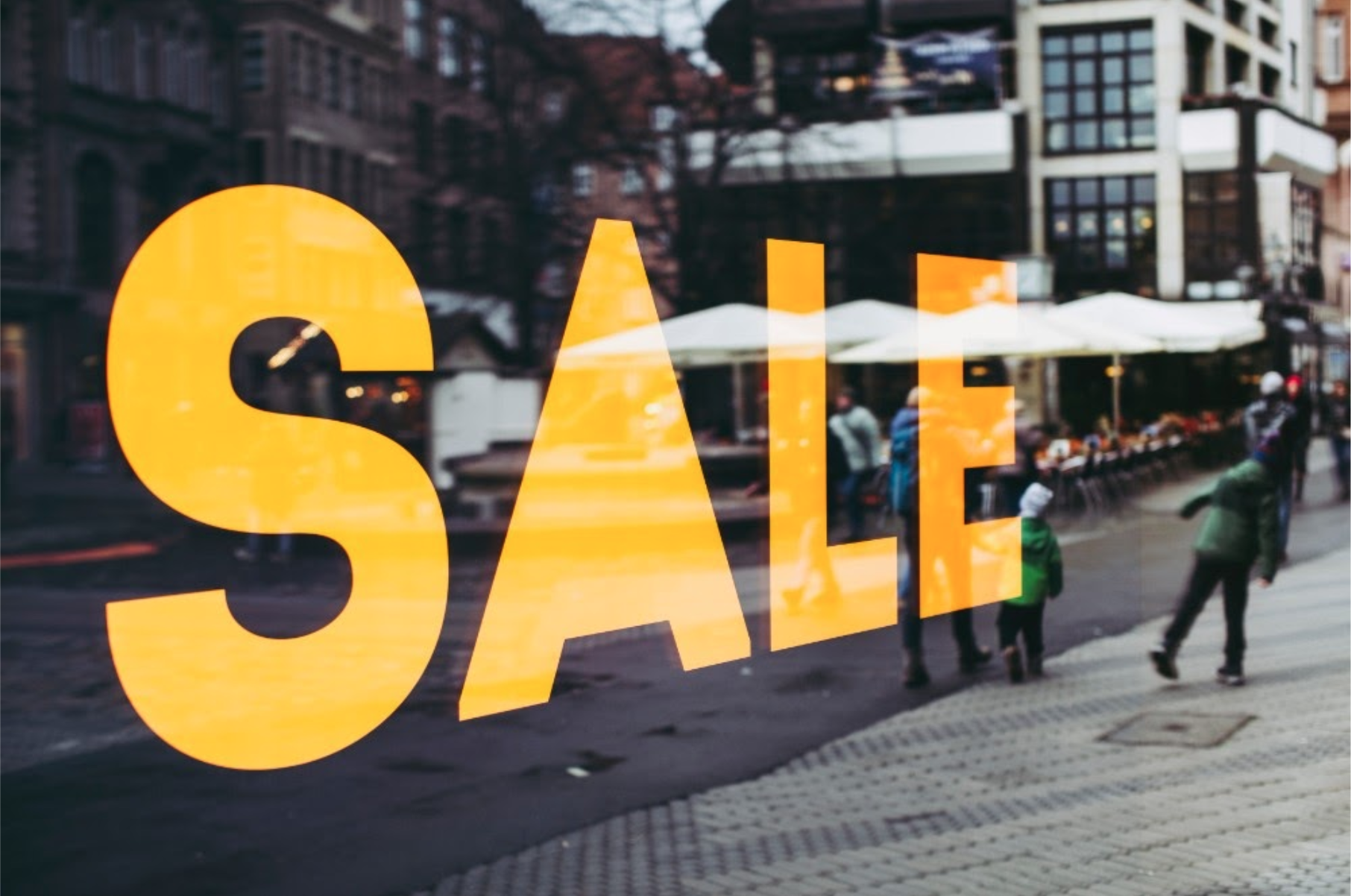 Black Friday is going to look a little different this year.
In-person shopping won't draw the same numbers because of consumer hesitation as well as safety restrictions during the pandemic. That means online shopping could very well reach record highs. More importantly, mobile shopping on Black Friday surpassed desktop shopping last year, and this year it's anticipated that the trend will continue. What does it all mean for the customer experience? It means your brand should be prepared with an all-mobile action plan for Black Friday and beyond.
With unprecedented competition, and retailers even beginning their Black Friday sales early, brands need to up the ante to stand out to consumers. Creating a truly pleasant customer experience is one of those ways. When customers receive "excellent" customer service on Black Friday, they pay top dollar for it.
In fact, the good vibes customers get from excellent service continues throughout the next year, when, according to Techradar, they spend roughly $1.8 billion. And, 90 percent of people who were on the receiving end of that "excellent" customer service came back to that brand again.
With 30 percent of all retail sales happening between Thanksgiving and Christmas in the U.S., Black Friday is one of the most crucial times to perfect your CX. The research shows that making sure your customer service is solid for Black Friday can help secure loyal, long-term customers.
One way to prepare is to optimize your mobile UX for seamless sales. Another way, anticipating an influx of mobile purchases, is to integrate text messages into your marketing, customer service and ordering processes.
Marketing for Black Friday
Black Friday brought in $7.2 billion in revenue for brands last year, and almost three quarters (73 percent) of Black Friday traffic originated from mobile devices. Smart retailers and brands are jumping on the marketing opportunity that text messaging provides. Texting your customers about your Black Friday and Cyber Monday deals reaps major rewards since your customers are doing more and more shopping on their phones.
Last year, the number of SMS messages sent to customers on Black Friday increased 148 percent from the year before, which is a sign that some brands are already capitalizing on the mobile opportunity that Black Friday affords. According to research by Salesforce, shoppers stayed on their phones all day rather than taking a break during work hours on Black Friday last year, a new phenomenon that should grow even more this year.
In 2019, mobile made up 56 percent of Black Friday purchases, and in 2020, mobile is still likely going to be king, and with retail outlets having to stick to safety protocols for their brick and mortar stores, online and mobile sales may very well set new records. That means marketers should be ready to message customers where they want to do their shopping: on their phones.
Texting about your Black Friday deals — when they start, how to get in on it, what's on sale — is a way to reach out to your audience directly and rise above all the other noise in their inboxes and from advertisements.
Prepare customer service for Black Friday
Nearly a third of all annual retail sales happen in the weeks between Thanksgiving and Christmas, and Black Friday kicks off the chaotic and productive sales season. Customer service departments must be ready.
When there's an increase in sales to that extent, there's an increase in customer support inquiries, product questions, purchase page malfunctions, and other issues to deal with. To get ready for the holiday season, brands and retailers need to look at how they're choosing to communicate with customers.
Is your business allowing for seamless one-to-one conversations with customers at a time when such communication is often absolutely essential to the sale? Do you have a way to reach customers where they are right now to resolve issues quickly and efficiently? Are you prepared to keep the customer happy (read: not on hold) when there are hiccups with your products or with the shopping experience?
If your customers are looking to shop on their mobile devices as the studies suggest they will be, you'll want to make sure the entire mobile customer experience is seamless, from purchase confirmations to tracking information. Stay in touch via text messages, something almost two-thirds of people say they'd switch their brand loyalty just to have.
Black Friday is in less than a month. Are you ready?
To set your business up for mobile success this Black Friday, start your Free Trial with Avochato today. If you sign up for an annual plan by Nov 30th 2020, you get 25,000 free message segments!*
* Offer valid for new customers who sign up for annual plans between Nov 5th and Nov 30th 2020.